Going different places together
These are some of my early blasts and show the evolution from standard blast to what I do now. Each pipe was done with different medium and equipment. Different equipment, medium and technique will bring different results. If you use only one type of blaster and medium with a relatively large inside diameter nozzle you can blast the whole pipe away or seriouly blast the pipe out of conformation. Therefore you would be blasting both soft and hardwood. Is this not "sand carving"?
A ring blast is only as good as how the pipe maker followed the grain. It is almost impossible to find ring grain in the bird's eye but occasionally they do show up. The same applies to flame grain. Some of the bird's eyes "look" hollow when blasting. I am NOT sure they are but they sure look like it.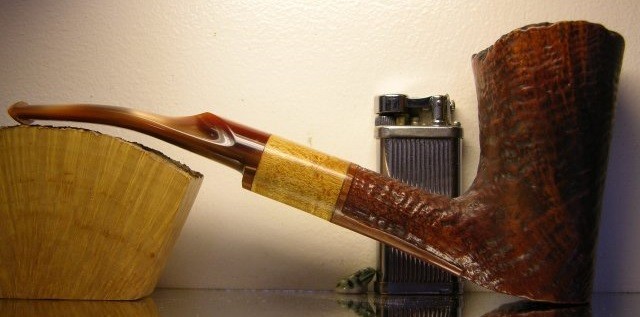 This pipe was made and blasted in 2000
The plateau used for the pipe below is rather interesting and a unique piece of wood. The growth rings are quite wide apart. In this latest blast there have been 3 different pieces of equipment used as well as 3 different mediums. Different equipment + different medium = different results. Like going different places together. Every pass around the pipe takes a little longer as the valleys get deeper and the rings develop.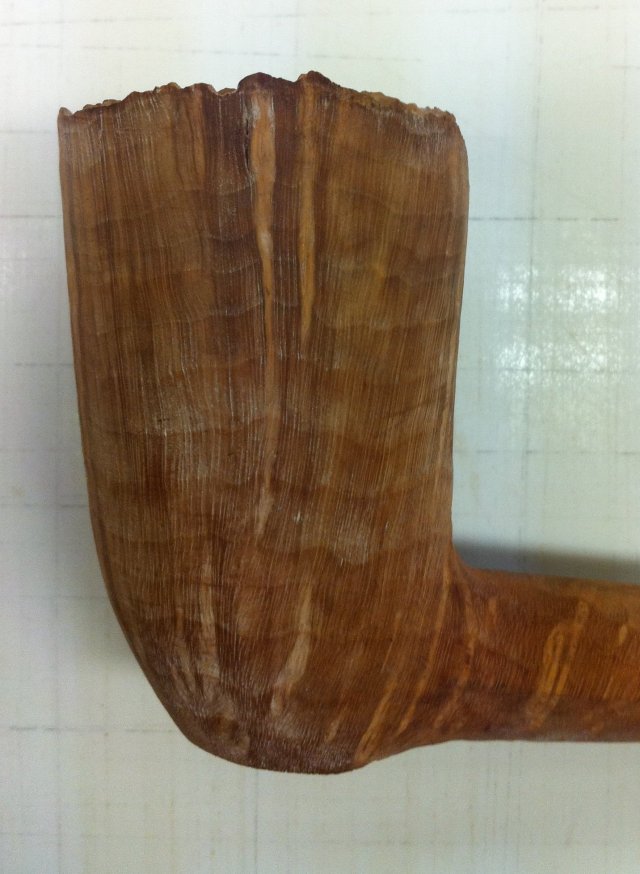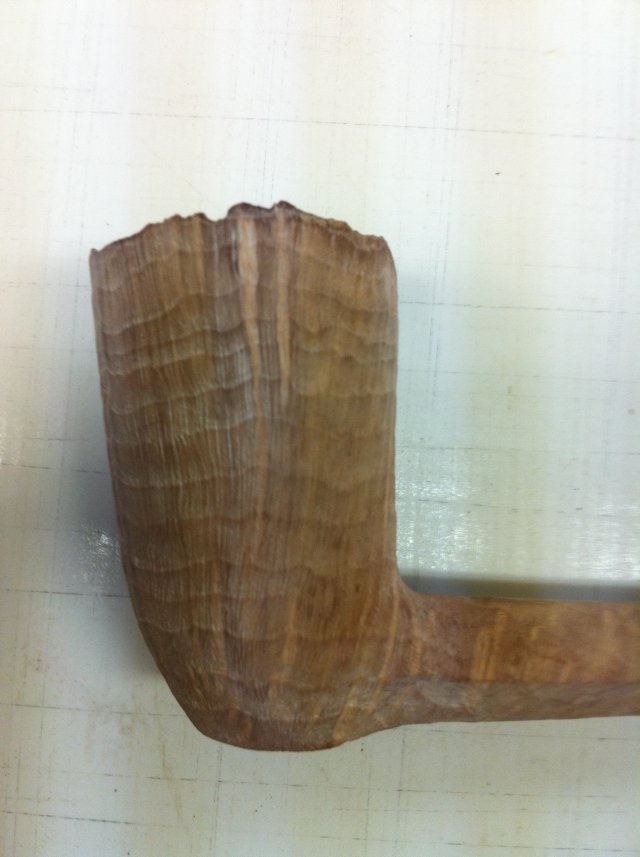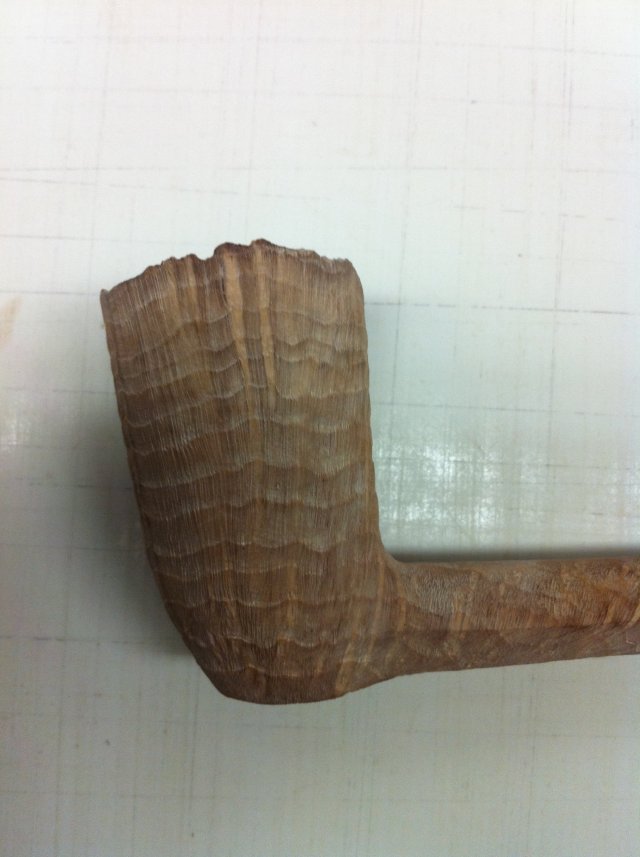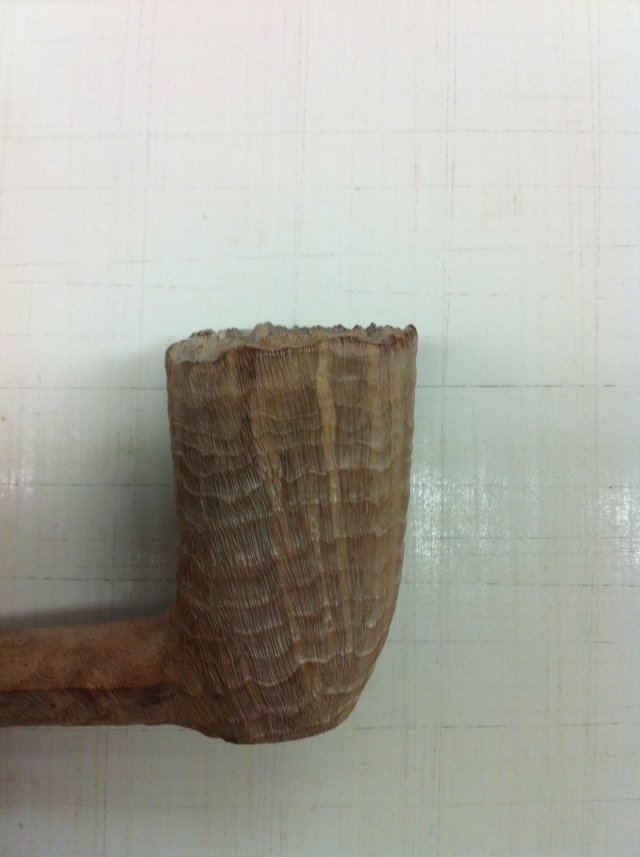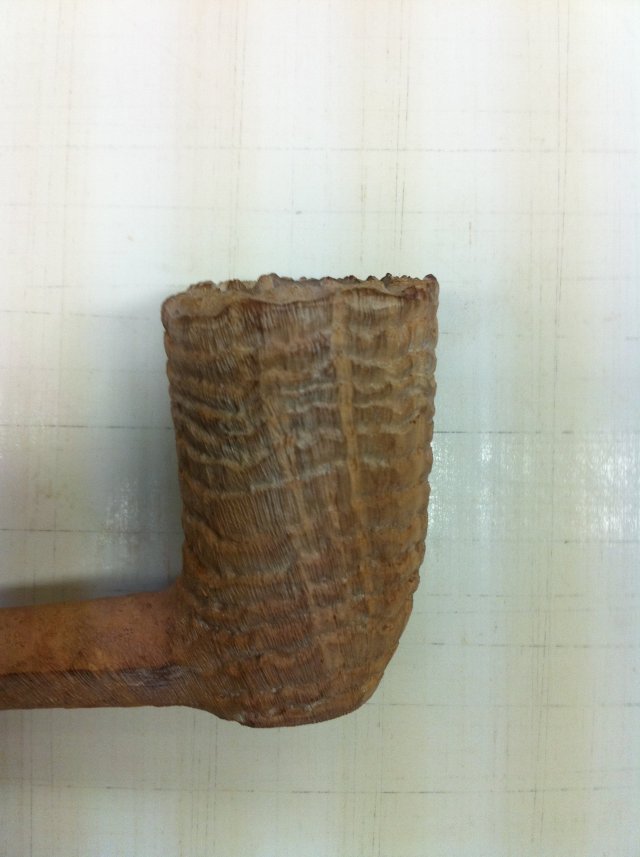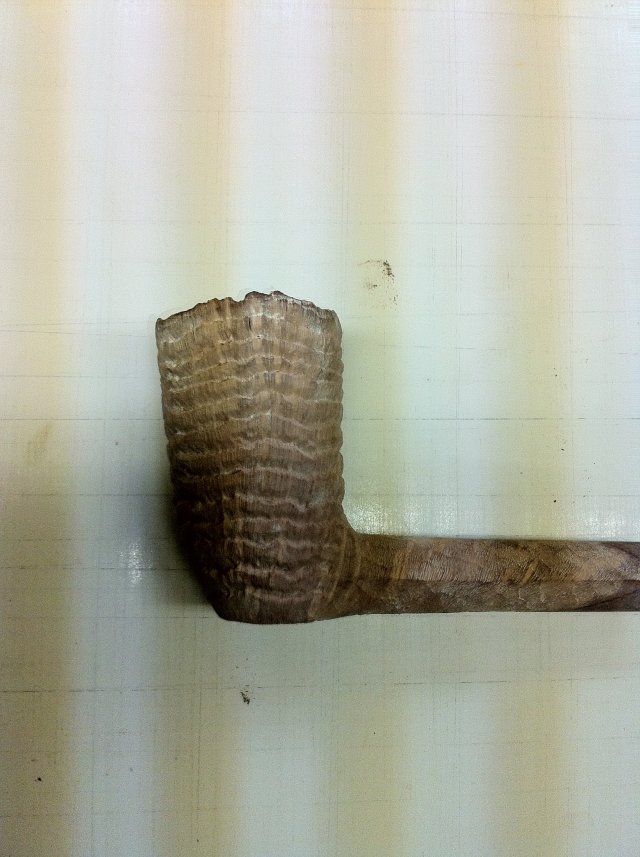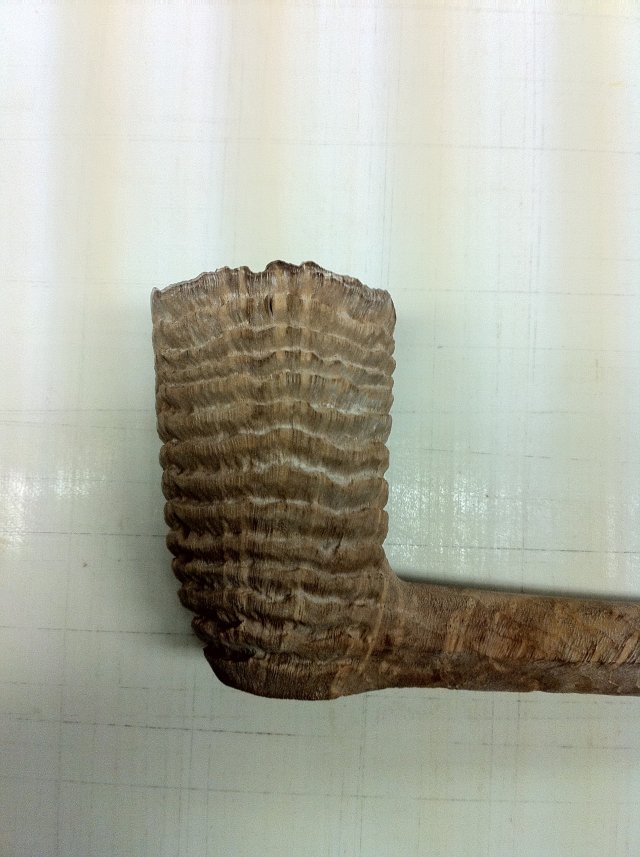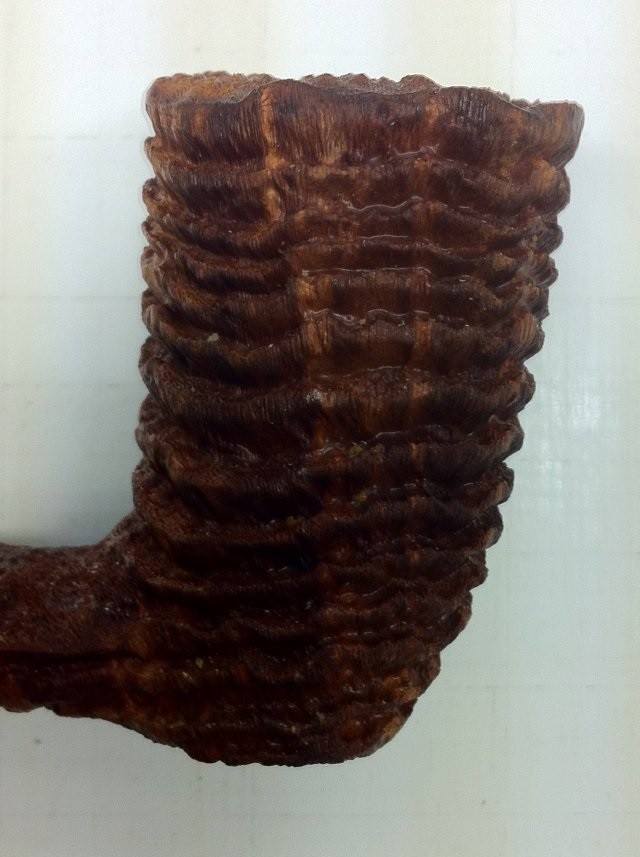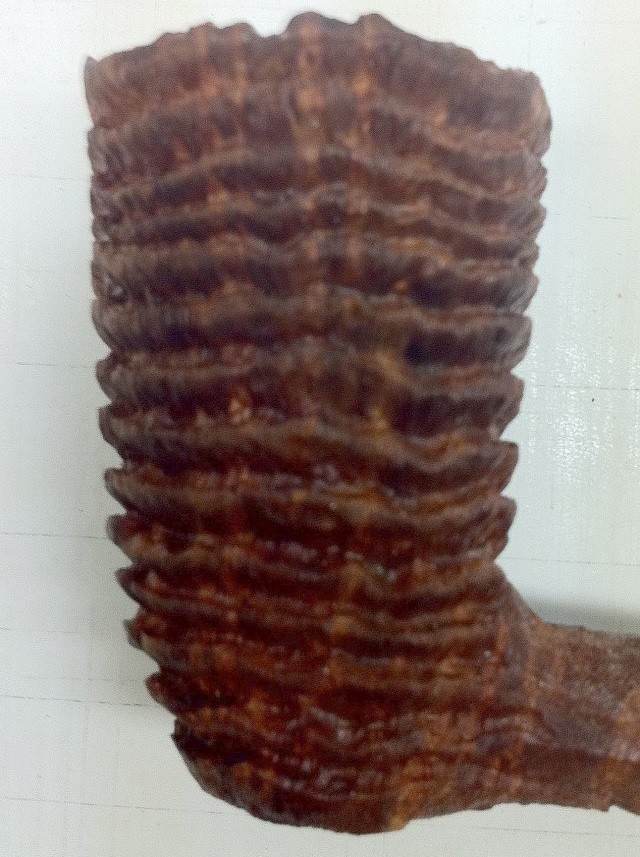 I hope you have enjoyed your trip through the dusty blasting cabinet and can see how different equipment, medium and technique can and does make a difference in the out come. 99.9% of the questions brought on by this page will not not be answered. Thank you for your interest in my pipes. L. von Erck