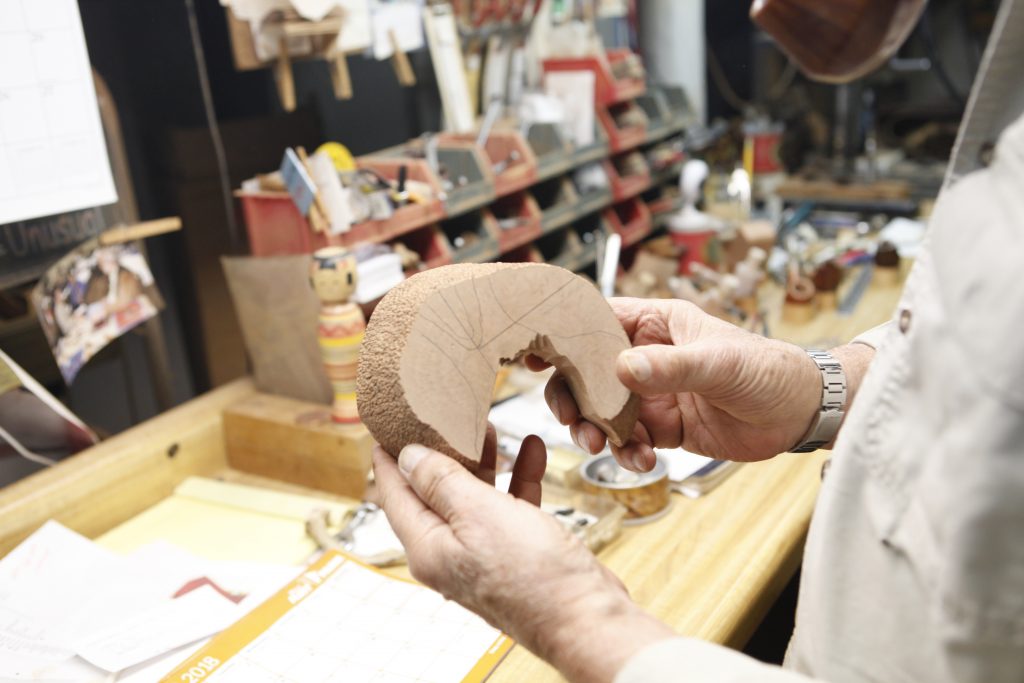 Near one of the most beautiful freshwater lakes known to man and nestled within miles of untouched northern wilderness is a home business with an esteemed reputation from of over 30 years of dedicated service.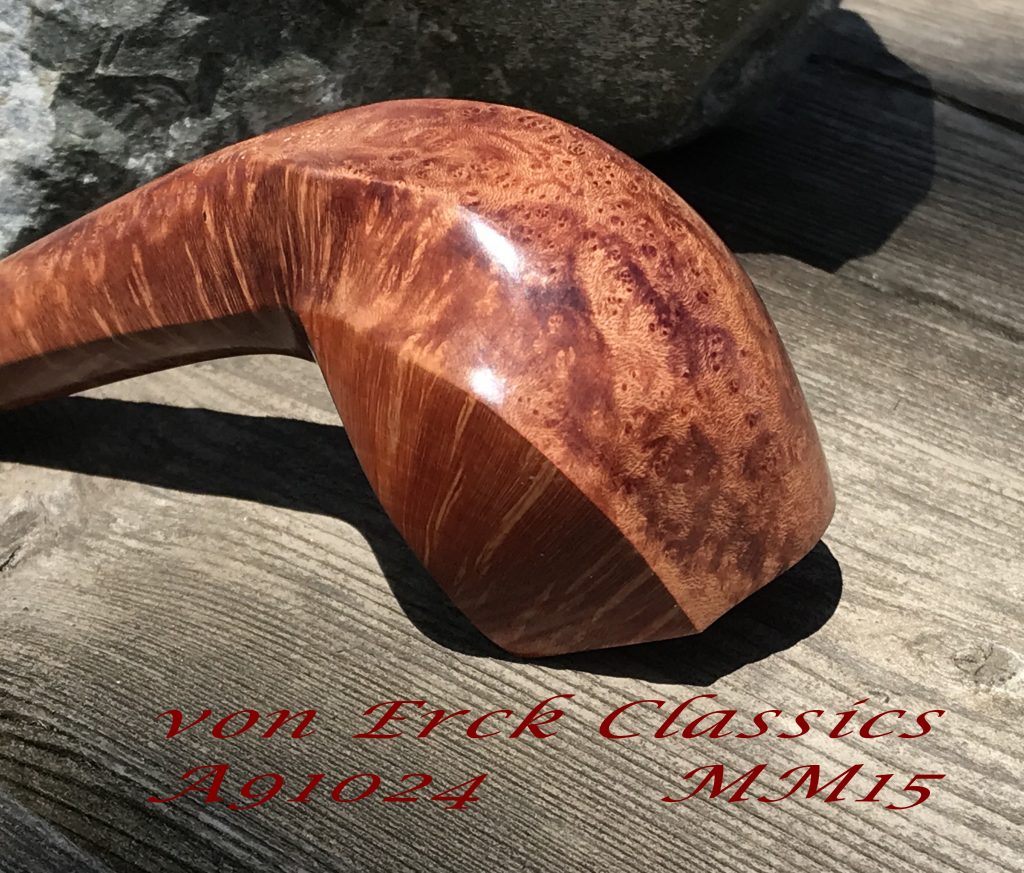 When Lee purchased the equipment to start this business, he had already been a pipe smoking aficionado for about 2 decades. Now, 30 years later and after a nominal initial investment, Lee von Erck has made a lifestyle out of his passion – crafting, repairing, and keeping in stride with the world's best pipe makers. The trade he works is one of the more meticulous ones; custom carving, sandblasting, and oil curing one of a kind tobacco smoking pipes for any and all who are interested in the same right.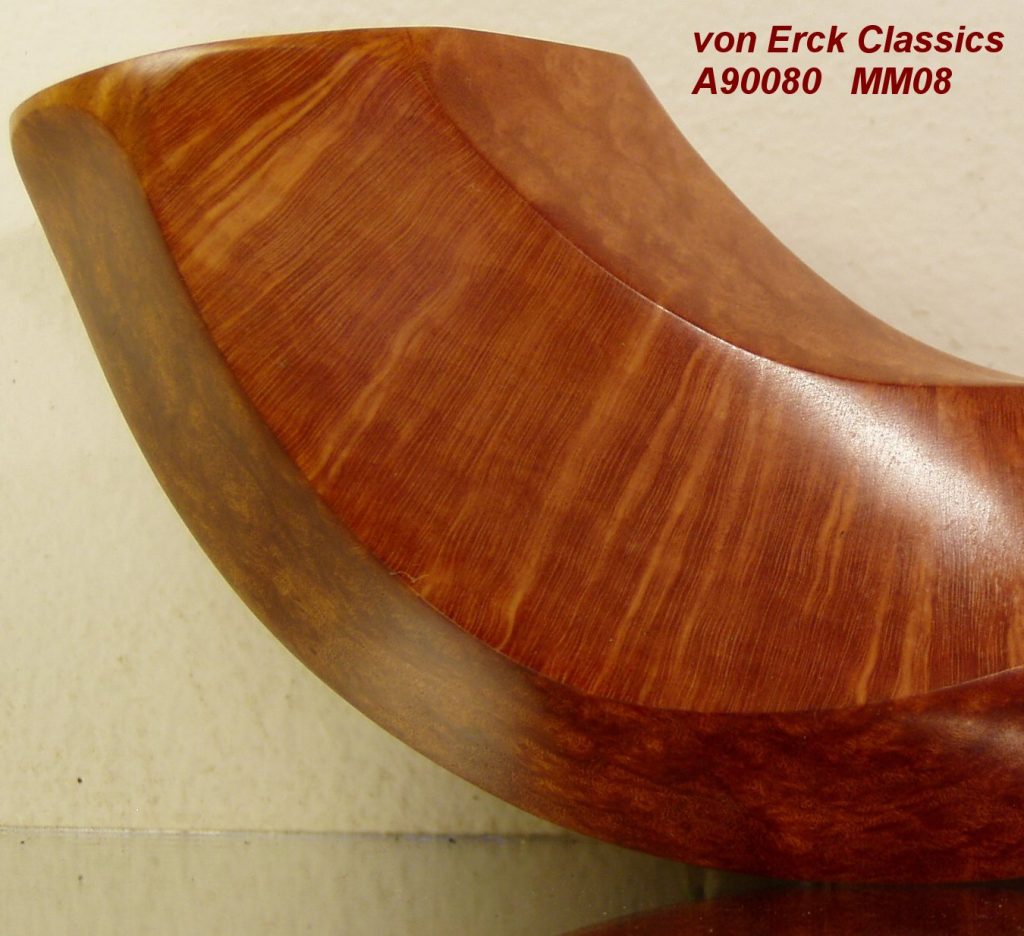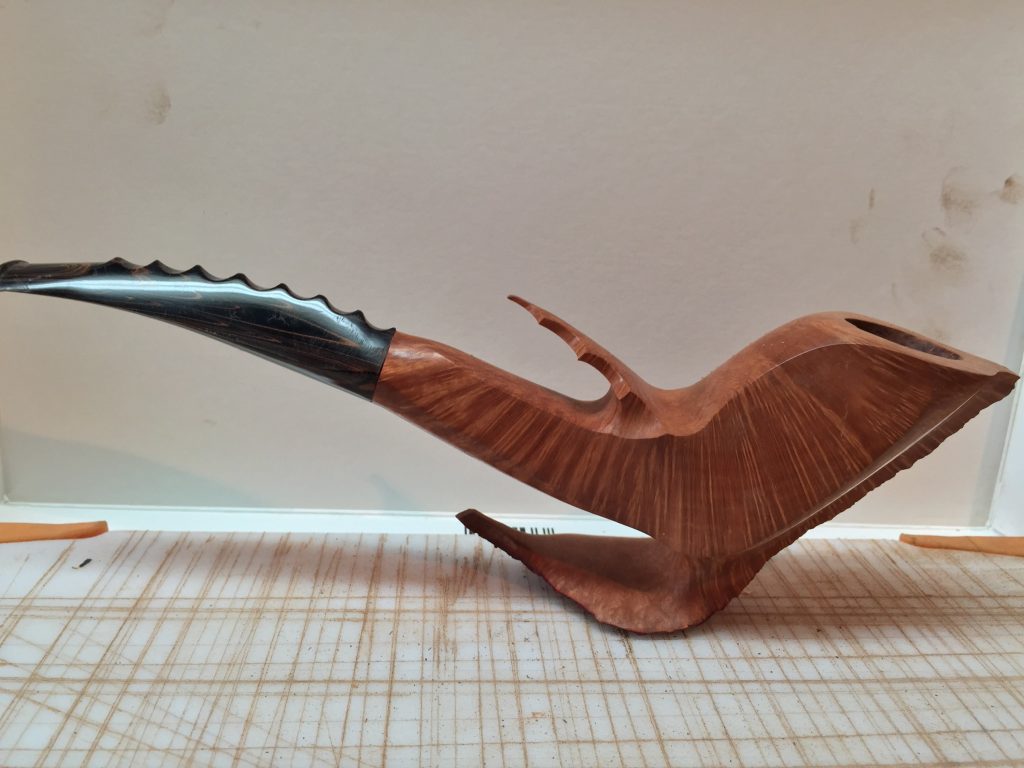 Lee travels abroad to pipe shows and conventions, selling his completed pieces, meeting others of alike interest and honoring a heritage about as old as recorded human history. Where there are humans, there are smoking pipes and a revere for such. A lifestyle of appreciation and the ease associated with the relaxing act of lighting a smoking pipe is all it took for the tradition to take root.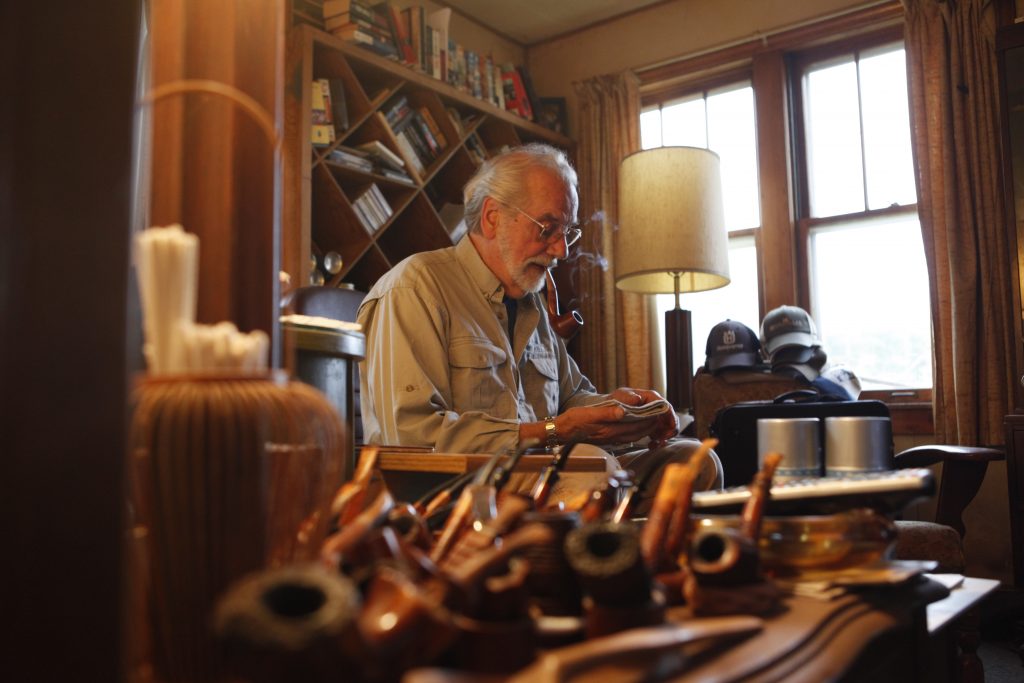 Reflecting on the day and the years gone by with a von Erck classic pipe is surely rewarding. From the very first bowl an authentic vEC smokes sweet, smooth and like a seasoned piece. Smoking pipes have a heritage widespread and revered, and for many represent a whole way of living life.
Click here to get in touch with Pipe Maker Lee von Erck
von Erck's Classics usually has a piece or two in stock when they can be kept there (one as of this post, 02005 !), but a custom design is Lee's specialty. The website database has all forms and types of pipes made by Lee over the years on display as an archive resource. You may browse this and message him directly from a pipe design you are interested in. A uniquely serial #'d pipe will be created and shipped right to you that matches the characteristics you desire.

From Artisan Hand to Your Collection