On the coldest morning in the middle of a January snowstorm, Lee lights a pipe and goes to work crafting the next von Erck Classic pipe.
So is the way it has been for many years, and this one will be no exception. Lee lives to make the absolute best quality hand crafted custom designed tobacco smoking pipes that money can buy and a design template can accommodate. Seasons change; tradition stays with a von Erck Classic pipe in hand this holiday.
Seasons greetings from von Erck's Classics, back from a break with site being offline. We're hoping to keep the site up as much as possible in 2021.
---
von Erck's Classics currently has one pipe for sale – the serial number is 02010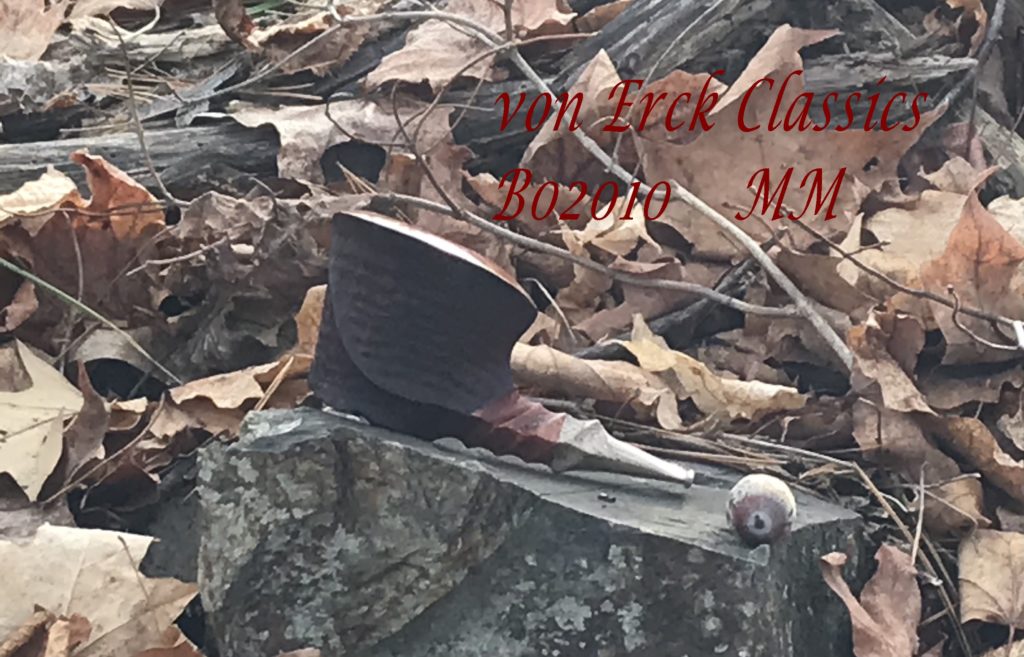 ---
Contact Lee here for your custom order inquiry or browse stock here now.
---
Thanks for visiting the site!
-Happy smoking from a fan of von Erck Classic's smoking pipes.